That was me Alan. Nice to see it in action. Have you tried the hinge/bail arrangement? The main reason I thought of using that combo was that I was planning on installing the hinge as low as possible in order to keep the vang angle as wide as possible.
You have so much room below the hinge that you could just permanently mount the bail to the mast.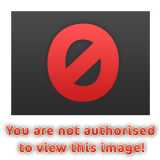 That said, I am STILL debating about cutting my mast

So far I've been able to avoid it as I've got a semi-permanent home for the boat on a lake and willing crew to help step the mast when trailered.