For reference, here's a picture that shows a schematic view of how to use the alternating plies in the plywood in helping to shape the foil.
When you sand at an angle through plywood, the result is a banding pattern of alternating lighter and darker stripes. By measuring where the plies intersect the foil curve, you can project the location and width of these stripes.
The plywood I used had 7 full plies and one split ply (top and bottom) as shown in the small inset. The rest of the graphic is schematic.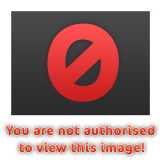 Marking the stripes on the surface is not necessarily ideal, since these markings will be sanded off. But by marking them on some wood on either side, you can use a straight edge for a quick check whether you have sanded enough.
For final shaping I used two different methods, both done with shining a light from one side. For the first, I placed ruler lengthwise, parallel to the stripes, and observed whether there were any low spots (light shining under the straightedge) or corresponding high spots. Sanding with a very long and hard sanding board along the lengthwise direction helped fair the foil.
For the second method, I used a printout of the foil shape 1:1 onto a piece of cereal box. I cut along the curve with an xacto knife and then soaked the edge of the cardboard in epoxy. That allowed me to use sandpaper to get a fair curve on this cardboard template. I then used this template in the direction across the foil, again with use of the light, to find out high or low spots.
The high spots I sanded off as before, the low spots I filled with QuickFair.
After way too many passes of that (for my taste) I decided at one point I was done and proceeded to apply paint.