Someone emailed me this morning asking for pictures and description of rowing the DS. I inadvertantly deleted it. Dumb. Hoping they will find this forum, here's what I would have sent:
First, the oars in use: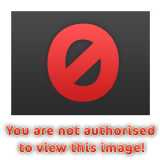 Next, a picture showing placement of the oarlocks in line with the main swivel, and placement of the seat just aft of the jib cams. The seats are removable, but in fact, we leave them bolted in place all the time:
Finally, a detail of the photo above, illustrating the oarlock reinforcement. After drilling holes for the oarlock bolts, I placed compression tubes inside the coaming so the bolts wouldn't crush the fiberglass when the nuts were tightened. The tubes were cut from heavy electrical conduit. I also glopped epoxy putty around the tubes to further reinforce the hull, but that may have been unnecessary and needless weight.
The oars are 8 1/2 feet, and fit inside the cockpit, held against the sides by straps with Fastex buckles.
Note that this whole design is based on the premise of occasional use of the oars for short distances. A priority was making the oars minimally intrusive on sailing. The seat was intended to approximate the thwarts that come as standard on the DS I and on the new Cape Cod DS. A more aggressive rowing system would put a sliding seat on tracks anchored to the CB trunk or tanks, with an adjustable footrest aft of the CB trunk.