I'm a Sailstar Explorer owner, but I thought I'd share this with you all in case someone finds it useful. Or silly. Or redundant. (I looked around and couldn't find anyone else that used this system, so I feared it wouldn't work.)
I have a vang and end boom sheeting on the boat, but wanted to be able to pull the boom to windward when needed. I liked the simplicity of the rope traveler system so I just added two clam cleats.
These clams are located as to not interfere w/ the normal movement of the rope traveler. However, by pulling the rope under the windward block toward the leeward side and locking it into the clam, the boom is moved to windward.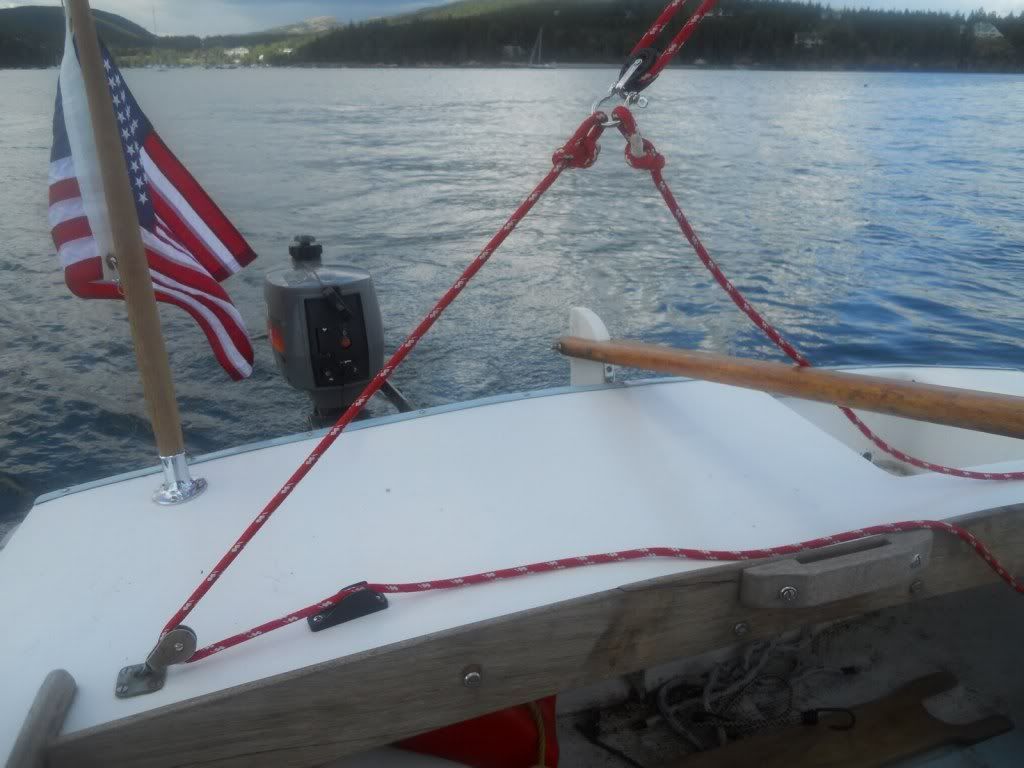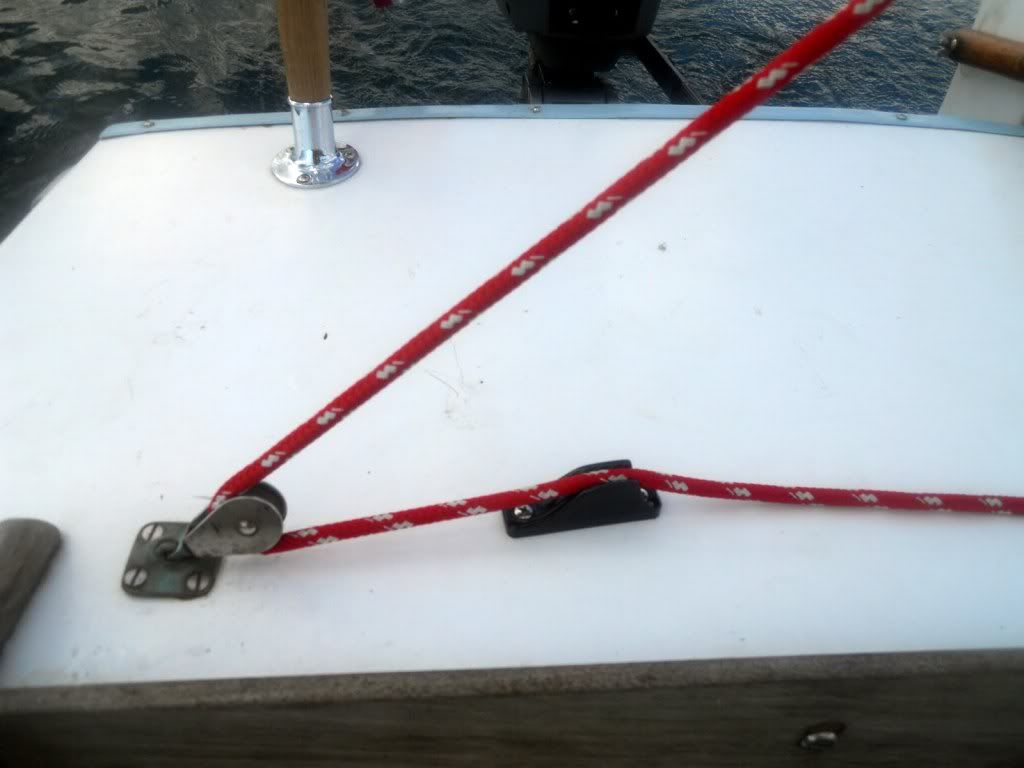 It worked exceptionally well. The clams held* even in gusty conditions.
*It was tricky to get the line to "bite" in the cleat with one hand. I am going to put the clams on 3/4" blocks to make it easier to get the necessary downward motion needed to lock the line in (with one hand).
I think this last modification will make a pretty effective, cheap solution.