Thanks! I'm in key west so every day is sailing day! So I dismasted a couple months ago when a shroud snapped at the turnbuckle and replaced all three stays and had to cut a bit off the bottom section of the mast where the tabernacle ripped out of it. I shimmed the bottom of the mast up an inch and a half to make up for what I cut off. All that is to say I'm still playing with the tension of the stays. I've read the discussion here about being able to strum them when trying to figure out how tight to set them. Now here is where I am at. When I raise the mast and secure the forestay I have to wrap a prusik around it so I can get enough purchase so I can pull it down the last couple inches against the shrouds to secure it in the stem head. The forestay is tight and I can strum it. I think what you're seeing with the downhaul is due to the way its fastened to the stay above the top hank. It's a beefy snap hook tied with a figure 8.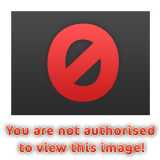 So the reason the downhaul is going out away from the stay at the top is just the hook sitting horizontal on top of the hank. I believe.
Now I'm still not sure if my stays are tensioned properly or not. Should I really have to pull down with most of weight on the forestay to get it the last couple inches down to to the stem head? Is that too tight? When close hauled and sheeted in the leeward shroud loosens and the windward is tight.
Here is my real concern. When I cut off small pieces of the mast to install the new tabernacle, I'm worried I didn't cut the angle right. Because before with the old tabernacle when I raised the mast it would sort of naturally lean forward and pull against the shrouds. Now when I raise it and attach the pins in the tabernacle if I were to just let it go before I connect the forestay it would fall backward. I'm thinking I need to change the angle of the cut very slightly and reattach the tabernacle to have the mast at the right angle.